Welcome
Welcome to Graz International Bilingual School. GIBS is a bilingual (German-English) senior secondary school for students aged 10-18 in Graz, Austria.
This website reflects daily life at GIBS and functions as a central hub of information on the pedagogical principles and structures of the school.
Jazz Brunch 2023
04.06.2023, 10am
All inclusive:
Jazz band for musical entertainment
Raffle with ticket stub
Delicious buffet
savouries and sweets, fruit, vegan corner, café and non-alcoholic drinks,
(except alcoholic drinks)
The tickets can be ordered and purchased directly at school from any 7th grade student and directly from the 7th grade Maturaballkomitee. (Payment in cash!)
Tickets for adults € 22,- each (from 15 years)
Tickets for students € 16,- each (8-14 years)
(Children up to 7 years have free admission)
Lina Platzgummer, Marco Schulhofer, Anya Mohiden, Moritz Klar, Katharina Gottmann, Kate Melcher, , Lea Meßner, Jana Friedrich
A Change is Gonna Come
Songs of Freedom and Hope
You are cordially invited to attend this year's GIBS concert and 7i CAS presentations (creativity, activity service).  The event will take place
on Wednesday, June 14th, 18:45 at GIBS
and will feature Fred Owusu, the Oberton String Octet, the GIBS choirs, strings and instrumentalists.  We will also award this year's Emma Krisper scholarships.
Please see the attached invitation for more information.
Looking forward to seeing you there!
School News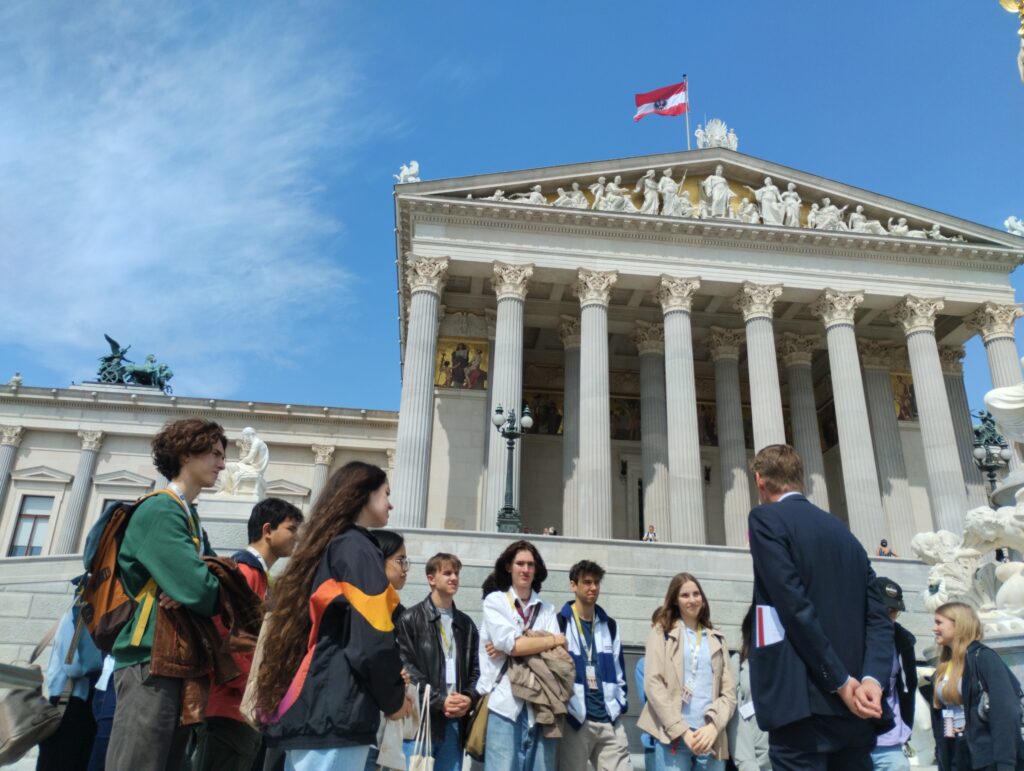 Democracy in Action – Parliamentary Privilege!
Last week our politics students were excited to have the opportunity to enter our National Parliament in Vienna! We were delighted to have a guided tour from one of our Parliament representatives; Jan Krainer of the SPO who even gave a speech that day in parliament! After getting a special private concert on the infamous…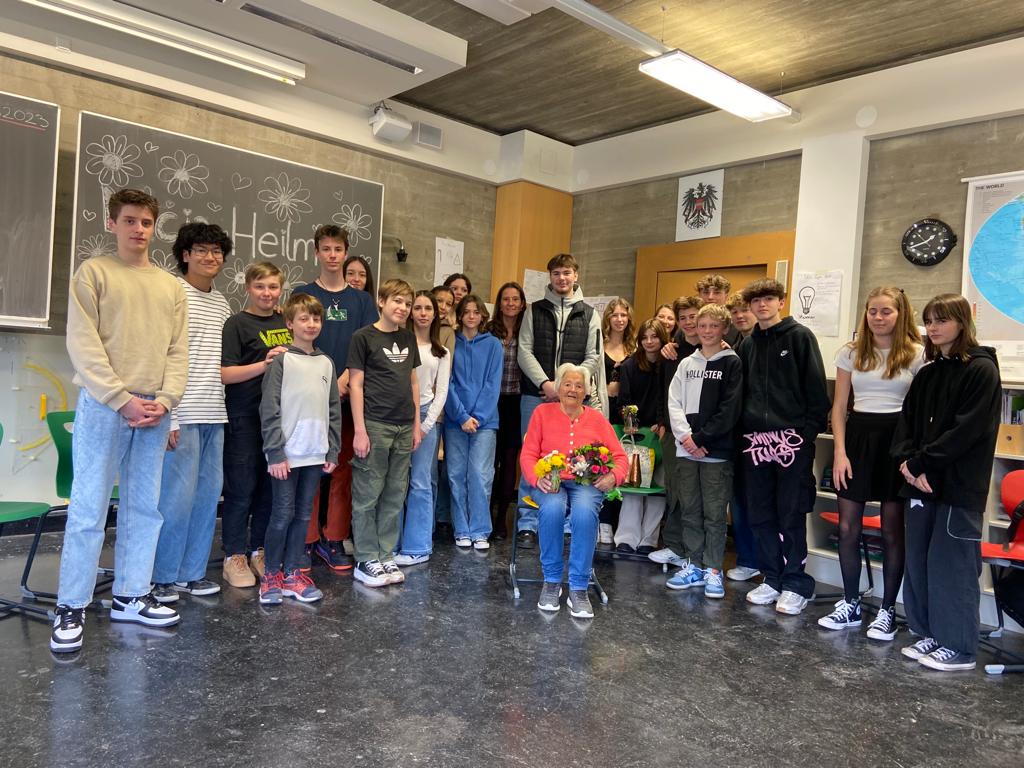 Zeitzeugin @ GIBS
Zeitzeugin Lucia Heilman, who is 93 years old, was telling 4b about her three years of hiding from the National Socialists in Vienna. Feedback and questions from the class Was ist vom Besuch am stärksten in Erinnerung geblieben? Als sie von der Zeit erzählt hatte, als sie hinausdurfte und eine halbe Stunde einfach gelaufen…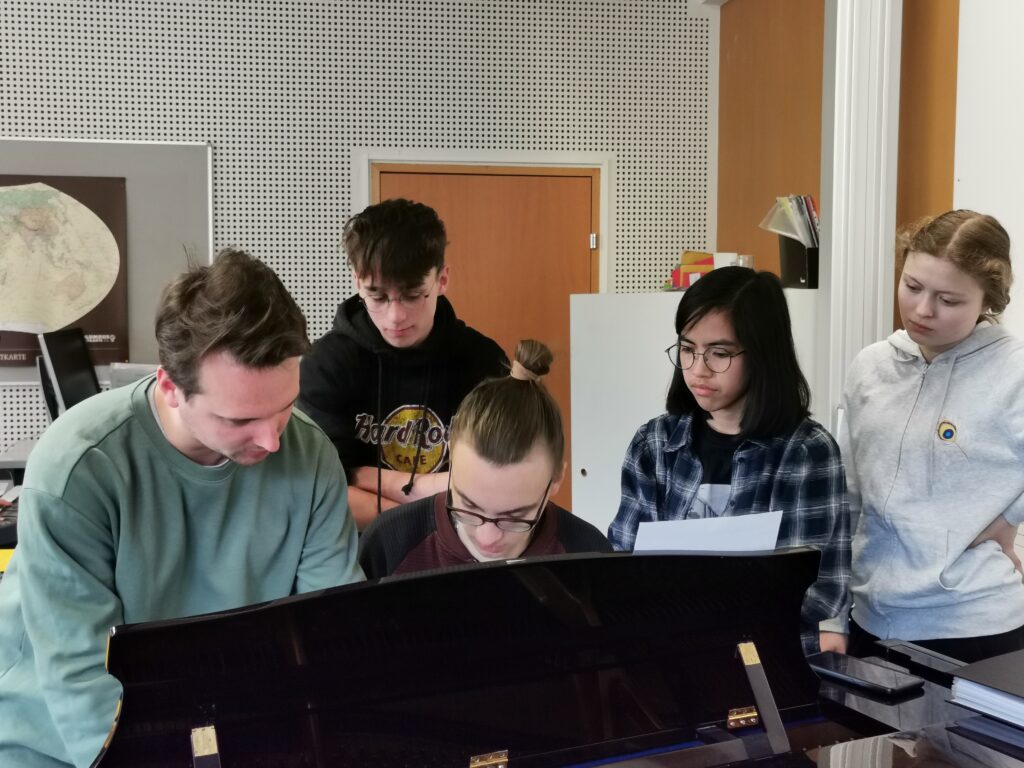 Pianist Fabian Supancic @ GIBS
This past April professional pianist/organist Fabian Supancic performed a masterclass with the year 7 music class.  With an emphasis on known songs 'Can't Help Falling in Love With You' made famous by Elvis Presly and Oscar Peterson's 'Hymn to Freedom', Fabian took the class through the journey of how he approaches harmonizing, arranging, and improvising…
Library News - Instagram

Log in to your Office 365 account to view videos in the GIBS Video News channel.
Awards
Yearbooks GIBS
GIBS Publications
10.000 +
Books in the library
94,22%
Students pass every year
15 +
Partner schools worldwide