Welcome
Welcome to Graz International Bilingual School. GIBS is a bilingual (German-English) senior secondary school for students aged 10-18 in Graz, Austria.
This website reflects daily life at GIBS and functions as a central hub of information on the pedagogical principles and structures of the school.
Hover Box Element
UnivAssist and the Association of Central European IB Schools (ACES) have created the chance for you to meet with over 60 universities from around the world, online, next week.  
If you want to find out about universities you would like to study at, it will be easy at the ACES Virtual University Fair 2021,  taking place on Wednesday and Thursday 22.-23.9.2021, from 14:00 to 16:00. 
Essentially, you register here (https://acesunifair2021.webifairs.com/form.php) and next week you can find out about all kinds of university programs, discussions with admissions officers, and strategy sessions about applying to university.
Here is a quick orientation video. https://www.youtube.com/watch?v=la0N8fLqfmM
ACE Registration
School Year 2021/22
Info-meeting for all new ACE students and parents on
Monday, September 13, at 09.50 a.m. in ACE
We look forward to seeing you there!
Notice: the link to the online registration form will be active from September 13 to September 17 ONLY!
DaZ and DaF
German as a Foreign Language Placement Test
How to Register for Afternoon Courses?
1.  Complete the following form
link – English form
link – deutsches Formular
2. Take the placement test on September 27th, 2021, at 4 p.m. (Georgigasse 85, 8020 Graz, tram no. 1, stop: Schloss Eggenberg).
We meet in the entrance area (green sofas).
The placement test takes about 90 minutes (until 17:30).
3. A few days later we will inform your school (office) about your German level and the course times.
Ask there!
We Are GIBS
Präsentationsfilm - Bewerbung für den Staatspreis Innovative Schulen
School News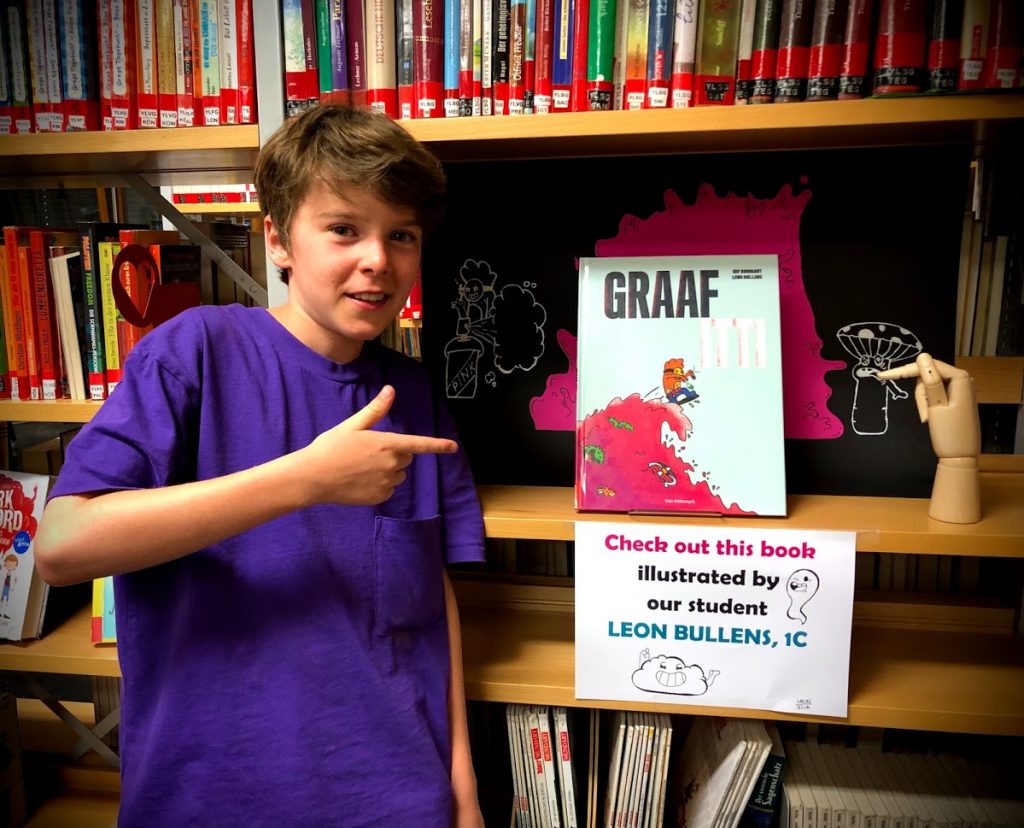 Leon Bullens – Book Illustrator
We have professional book illustrator at GIBS! Leon Bullens from 1c started illustrating the story Graaf Itty by a Belgian writer Eef Rombaut when he was nine and finished when he was 10. The story is about an unhappy king trying to cheer up his people and himself. When nothing seems to work he gets…

Log in to your Office 365 account to view videos in the GIBS Video News channel.
Awards
Yearbooks GIBS
10.000 +
Books in the library
94,22%
Students pass every year
15 +
Partner schools worldwide