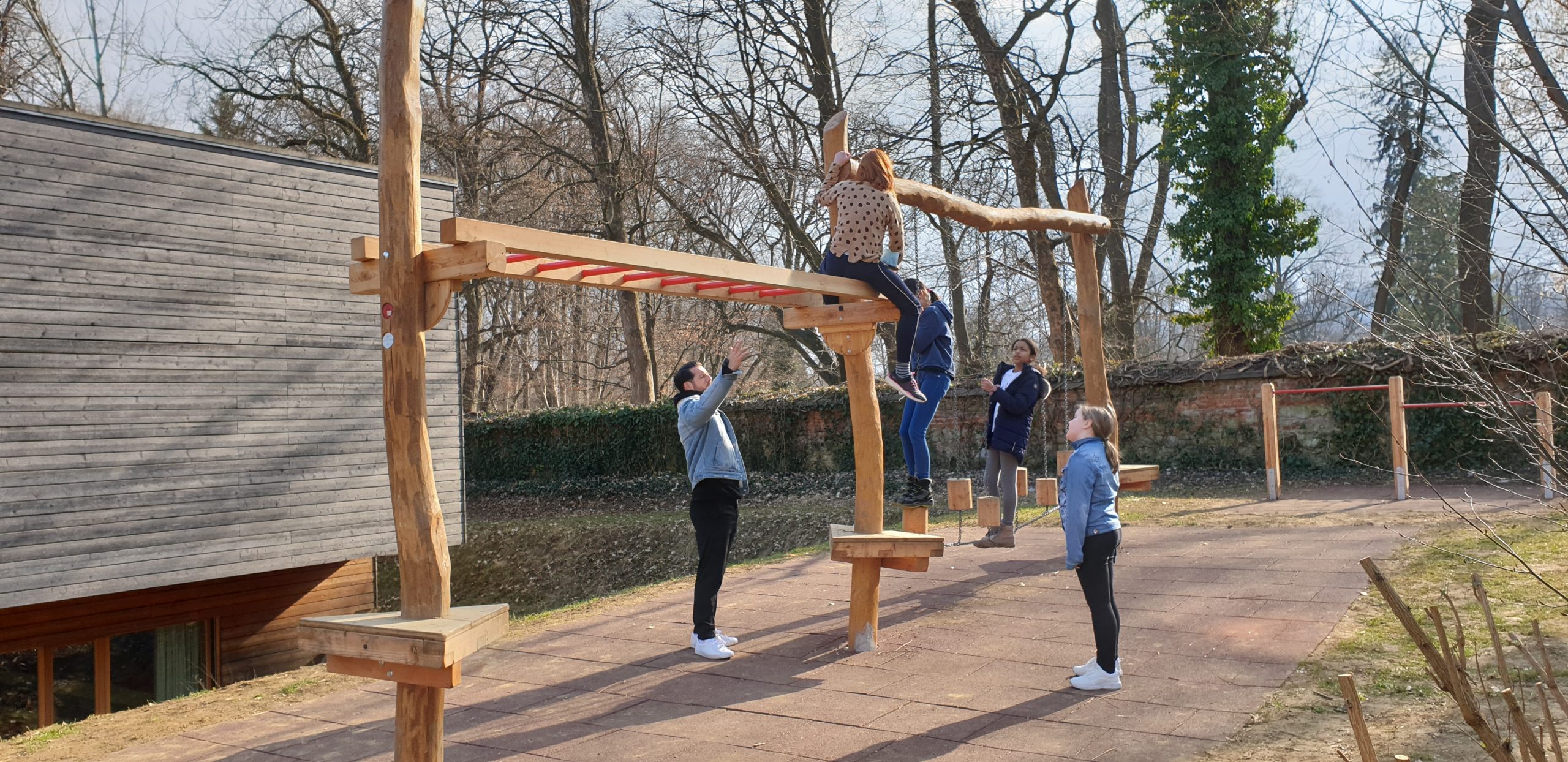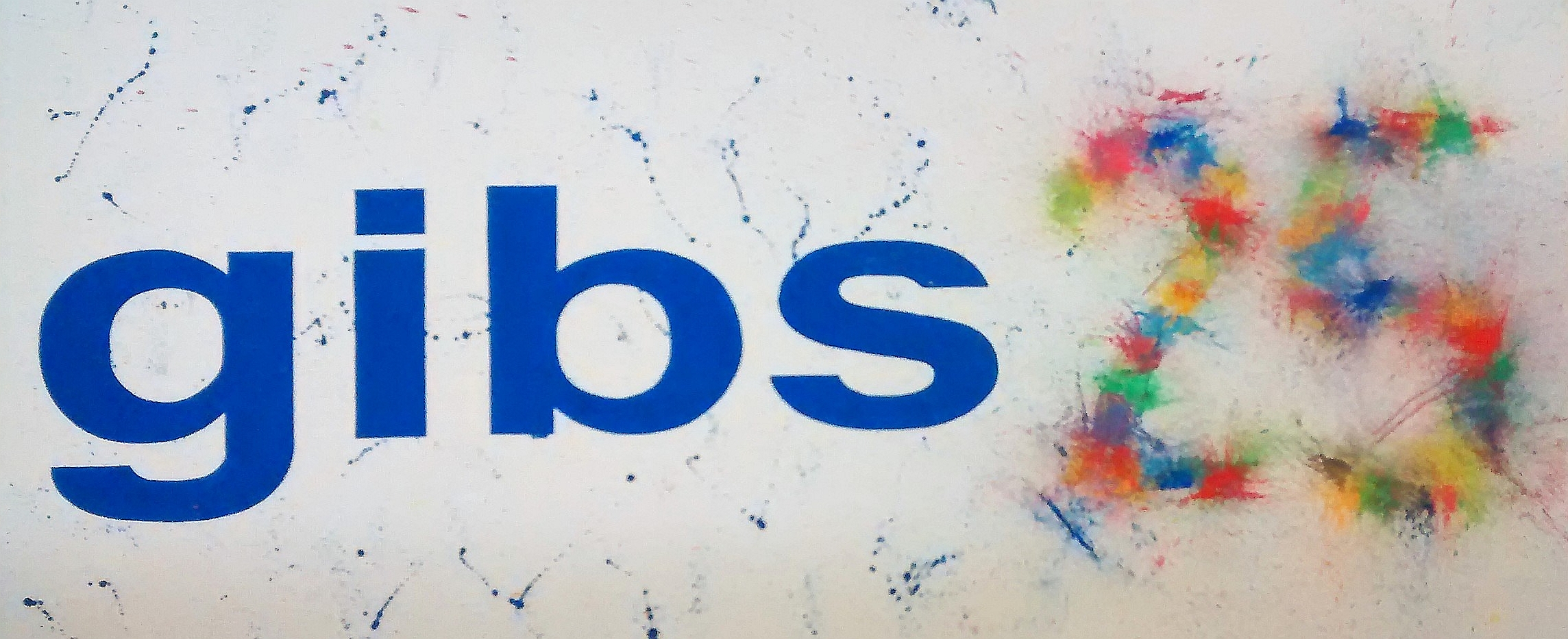 Welcome
Welcome to Graz International Bilingual School. GIBS is a bilingual (German-English) senior secondary school for students aged 10-18 in Graz, Austria.
This website reflects daily life at GIBS and functions as a central hub of information on the pedagogical principles and structures of the school.
GIBS Brush-Up Week
GIBS Brush Up Week
Brush-up your subject-specific skills
and get ready for the new school year!
Student-to-student tutoring in small groups.
Mo – Thu, September 6 – 9, from 10:00 to 12:30
English: Year 1 & Year 2; German: Years 1, 2, 3
French & Spanish: Years 3, 4, 5;
Maths: Lower school and Year 6 & Year 7
GIBS Summer Craze
Summer Craze 2021
Liebe Mitschüler*innen,
wir freuen uns euch endlich von unserem coolen Gibs Summer Craze mitteilen zu dürfen, das am 8 Juli 2021 von 15 – 20 Uhr im Erdgeschoss der Gibs stattfindet!
Ob du dich bei einer Runde Tischtennis austoben willst, deinen Kopf bei einer Partie Schach anstrengst oder einfach mit deinen Freunden einen coolen Film schaust, es ist garantiert etwas für jeden dabei!
Leckere Snacks und Drinks zu einem niedrigen Preis an unserem leckeren Buffet dürfen natürlich auch nicht fehlen!
Hast du Lust mitzumachen?
Dann klicke jetzt auf den Link unten und melde dich an!
Um einen sicheren Spaß für alle garantieren zu können, bitten wir dich deinen Ninja-Pass mitzunehmen!
Auf dein Kommen freut sich das Project Management Team 2021!
School News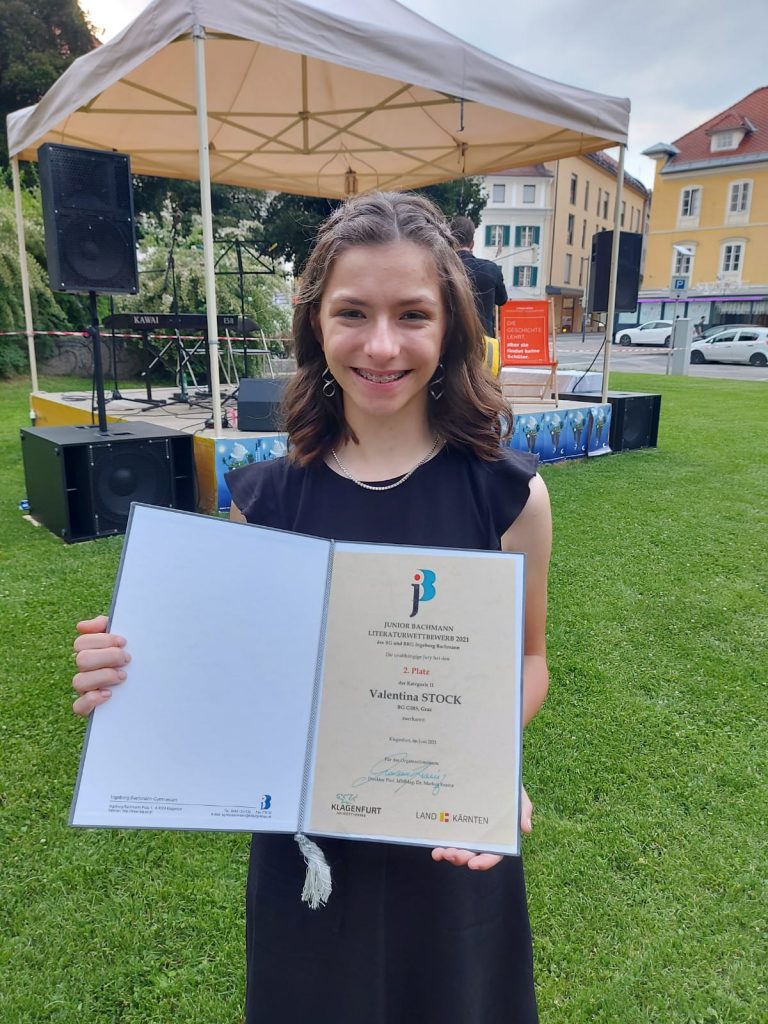 Valentina Stock – Second Place in the Junior Bachmann Literary Competition 2021
Successful GIBS students at the JUNIOR BACHMANN LITERATURWETTBEWERB 2021 in Klagenfurt!  Valentina Stock, 4B, und Mirjam Moser, 5A, successfully took part in this highly renowned writing contest and were invited to an official reading and the award ceremony on 16 June 2021. Mirjam's poem was shortlisted, Valentina came SECOND in her age Group with her Story…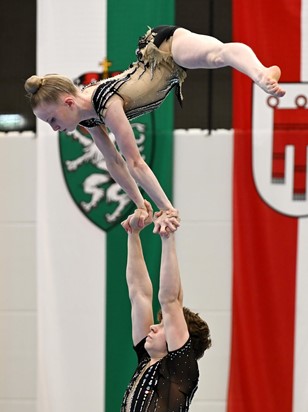 Gold Medalist – Hanna Reiter
The "Austrian Sports Finals" took place in Graz from June 4th to 6th. Various kinds of sports held competitions, over 4.000 athletes participated. Hanna Reiter (class 4b) and her gymnastics partner Jan Wassermann had the chance to show their skills in the Acrobatic Gymnastics championships. They could convince the judges with three successful routines and…

Log in to your Office 365 account to view videos in the GIBS Video News channel.
Awards
Yearbooks GIBS
10.000 +
Books in the library
94,22%
Students pass every year
15 +
Partner schools worldwide
School Calendar
Last Day of School

July 9, 2021

European Day of Languages

September 23, 2021 @ 08:00 - 11:30


per 1-4 all yr 8 classes

per 3-4 yr 1classe