Welcome
Welcome to Graz International Bilingual School. GIBS is a bilingual (German-English) senior secondary school for students aged 10-18 in Graz, Austria.
This website reflects daily life at GIBS and functions as a central hub of information on the pedagogical principles and structures of the school.
Snoopy Days @ GIBS
Sign up for a snoopy day!
From 21 Oct. 2019 until and including 18 Dec. 2019.
As of Mon. 14 Oct. 2019 an appointment may be arranged
with the secretary in the school office between
08:30 and 13:00 (Tel.: 0316/77-10-50).
Flea Market @ GIBS
GIBScare and the CAS team
(Magdalena, Kalkidan, Lilli, Cara und Marie)
would very much appreciate donations in our effort to raise money for the
Rainbows charity organization.
Friday, November 29 2019, 14 – 18/19
@ IKEA Graz
Link: Further details
Donation items ( toys, kids clothing, wintersport equipment for kids…)
will gladly be accepted at GIBS until November 15 (storage in the GIBS basement).
Climate Change Theatre Action
December 18th, 2019 at 16-17:30 at the Grazer Kunstverein.
A performance by the BG GIBS – Drama Group in cooperation with the Centre for Intermediality Studies in Graz (CIMIG), University of Graz.
Six Polar Bears that simply dropped from above? How can this be communicated to the general public? A group of high-school students from BG GIBS have been contemplating just that. The theater group will perform two short plays—Chantal Bilodeau's "It Starts with Me" and Alister Emerson's "Six Polar Bear Fell Out of the Sky"—during this event, which is part of Climate Change Theatre Action 2019 and which evolved in cooperation with the Centre for Intermediality Studies in Graz (CIMIG). These English-language plays will provide points of departure for contemplating and discussing what may be regarded as the most pressing topic of our time.
This event contributes to the worldwide network of CCTA 2019 performances of very short plays which pursue the goals of fostering awareness of climate change and of bringing people together to talk about this issue. Nassim Balestrini (CIMIG), Eva Koegeler, and Erica Huber (GIBS) want to build bridges between art and science as well as secondary school and university as part of the effort to discuss climate change.
School News
Rising to the Challenge
Congratulations to 8i student, Antonia Hill, who has been named a global winner of the RISE initiative. RISE aims to identify and nurture young people between the ages of 15-17 who demonstrate brilliance, perseverance, integrity, empathy and calling. Antonia, one of 100 global winners chosen from over 15,000 applicants, is now invited to attend a…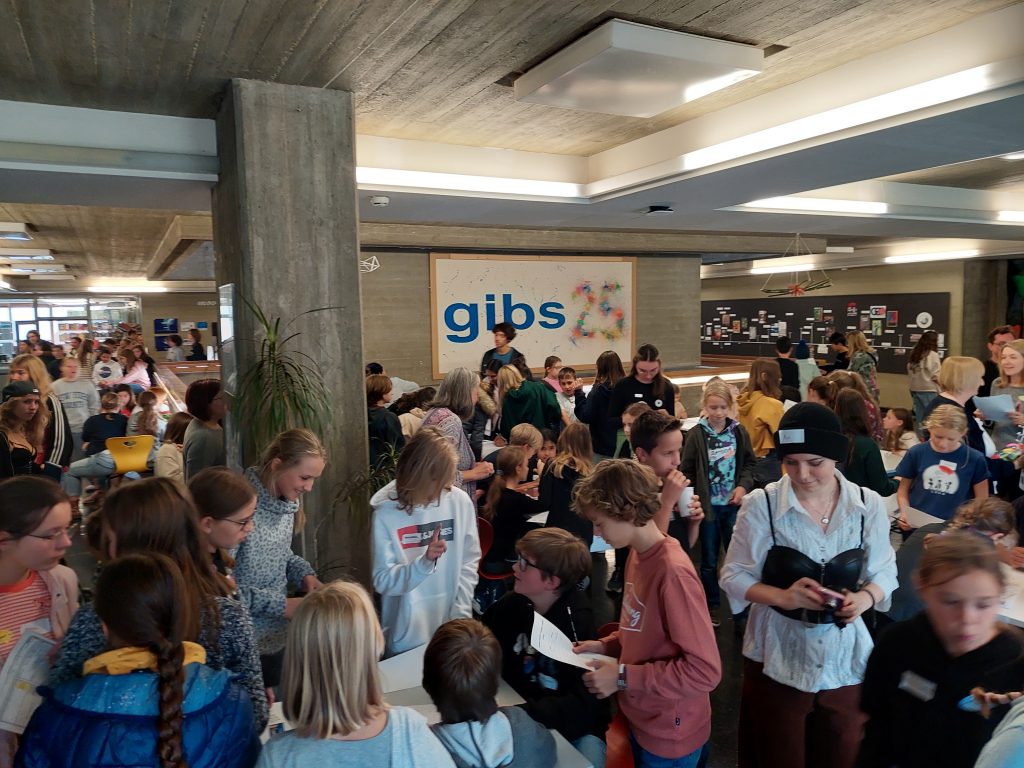 European Day of Languages at GIBS
On September 26th, the GIBS school community celebrated the European Day of Languages with several events. Year 8 students taught Year 1 students English through fun games and activities they had prepared themselves.  Year 2 students got to experience the four other foreign languages taught at GIBS, namely French, Latin, Russian and Spanish through mini-workshops with…
Awards
10.000 +
Books in the library
94,22%
Students pass every year
15 +
Partner schools worldwide
[/vc_hoverbox][/vc_column_inner]
[/vc_row_inner]
School News
Rising to the Challenge
Congratulations to 8i student, Antonia Hill, who has been named a global winner of the RISE initiative. RISE aims to identify and nurture young people between the ages of 15-17 who demonstrate brilliance, perseverance, integrity, empathy and calling. Antonia, one of 100 global winners chosen from over 15,000 applicants, is now invited to attend a…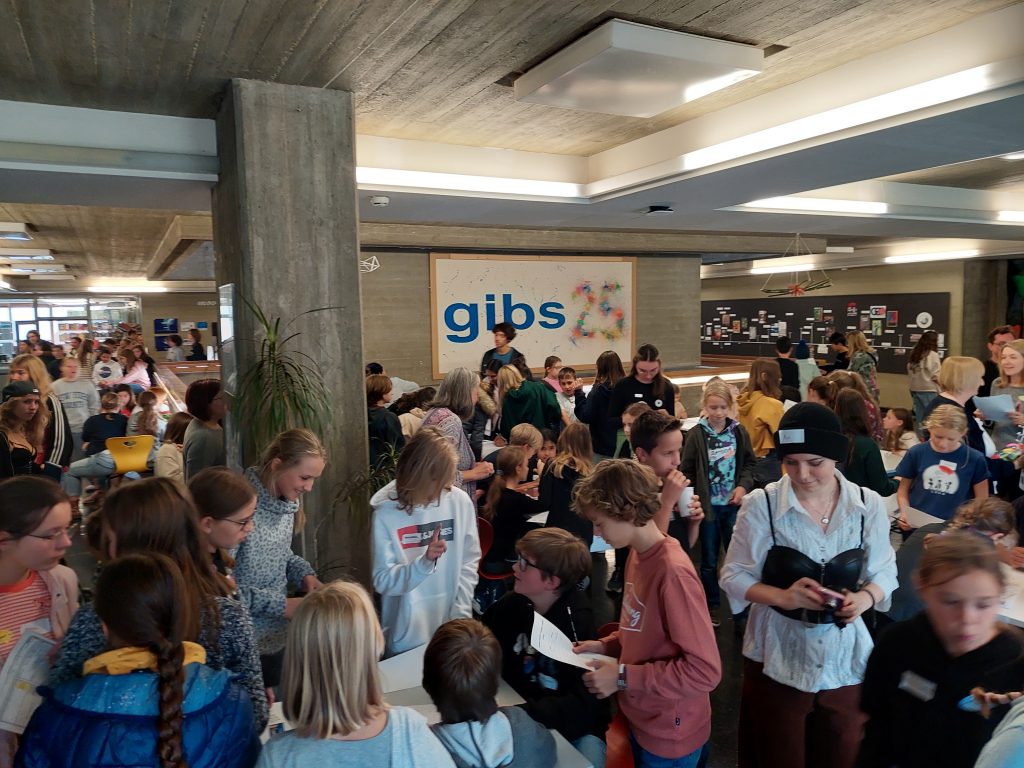 European Day of Languages at GIBS
On September 26th, the GIBS school community celebrated the European Day of Languages with several events. Year 8 students taught Year 1 students English through fun games and activities they had prepared themselves.  Year 2 students got to experience the four other foreign languages taught at GIBS, namely French, Latin, Russian and Spanish through mini-workshops with…
Facts & Figures
10.000 +
Books in the library
94,22%
Students pass every year
15 +
Partner schools worldwide