Welcome
Welcome to Graz International Bilingual School. GIBS is a bilingual (German-English) senior secondary school for students aged 10-18 in Graz, Austria.
This website reflects daily life at GIBS and functions as a central hub of information on the pedagogical principles and structures of the school.
Twice but Nice
Second Hand Apparel @ GIBS
TWICE but NICE
The climate friendly second hand shop @ GIBS – Grand Opening today,
April 13, 2021!
Stop by for some great outfits!
When and Where?
10 and 20-minute break
School News
Rising to the Challenge
Congratulations to 8i student, Antonia Hill, who has been named a global winner of the RISE initiative. RISE aims to identify and nurture young people between the ages of 15-17 who demonstrate brilliance, perseverance, integrity, empathy and calling. Antonia, one of 100 global winners chosen from over 15,000 applicants, is now invited to attend a…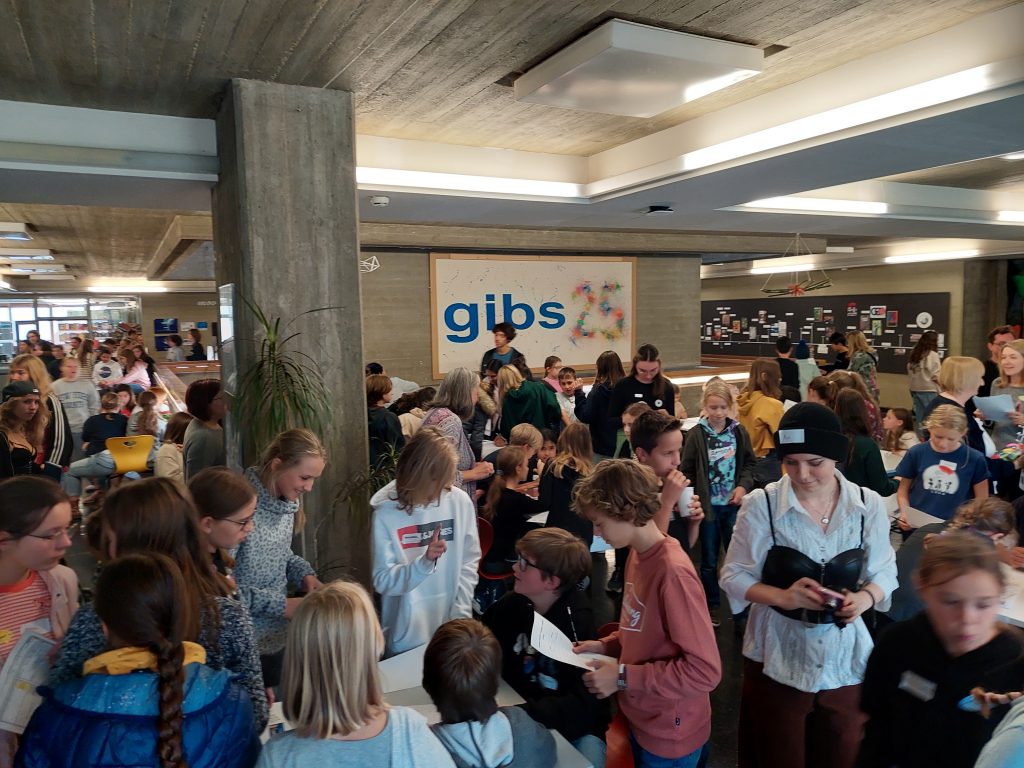 European Day of Languages at GIBS
On September 26th, the GIBS school community celebrated the European Day of Languages with several events. Year 8 students taught Year 1 students English through fun games and activities they had prepared themselves.  Year 2 students got to experience the four other foreign languages taught at GIBS, namely French, Latin, Russian and Spanish through mini-workshops with…

Log in to your Office 365 account to view videos in the GIBS Video News channel.
Awards
10.000 +
Books in the library
94,22%
Students pass every year
15 +
Partner schools worldwide