NOTE: enrolment into Year 1 of school year 2021/22 has been closed until further notice.
Click on the link below to open the online application form and fill in the data required. You may switch languages by clicking on the chevron in the top right corner of the form.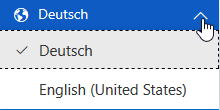 Link: application form – currently deactivated.