Studying Abroad
Information for Students Spending a Year Abroad
If a student attends school for at least five months, the student has legally passed the year. If the stay is shorter than five months the student has to take make up exams in every subject.
The student has to bring a confirmation of school attendance, and school report card in order to ensure the acknowledgement of all courses.
Application for leave (principal) by the parents.
Inform KV and (upper school students) tutors (Ms. Conrad, Ms. Schatz).
The students have to make any effort possible to finish their courses at GIBS before they leave, so they can get the credits for them. They have to talk to the corresponding course teachers early enough to find out about extra work to pass the courses before the end of the semester.
In January the students have to register via email (on the Gibs homepage/ coursebook) for the courses, which will take place in the following year.
The students should keep in touch with their colleagues at GIBS, so they can catch up on the subjects they will need for their "MATURA" in year 8.
When the students return, Mrs. Conrad will tutor them and assess their work abroad, so they can get credits for their work abroad.
It might also be a good idea to think of doing research abroad for their paper (Vorwissenschaftliche Arbeit) all students have to do for their Matura.
GIBS strongly supports students who want to go abroad as this means a great  chance to improve language and personal skills.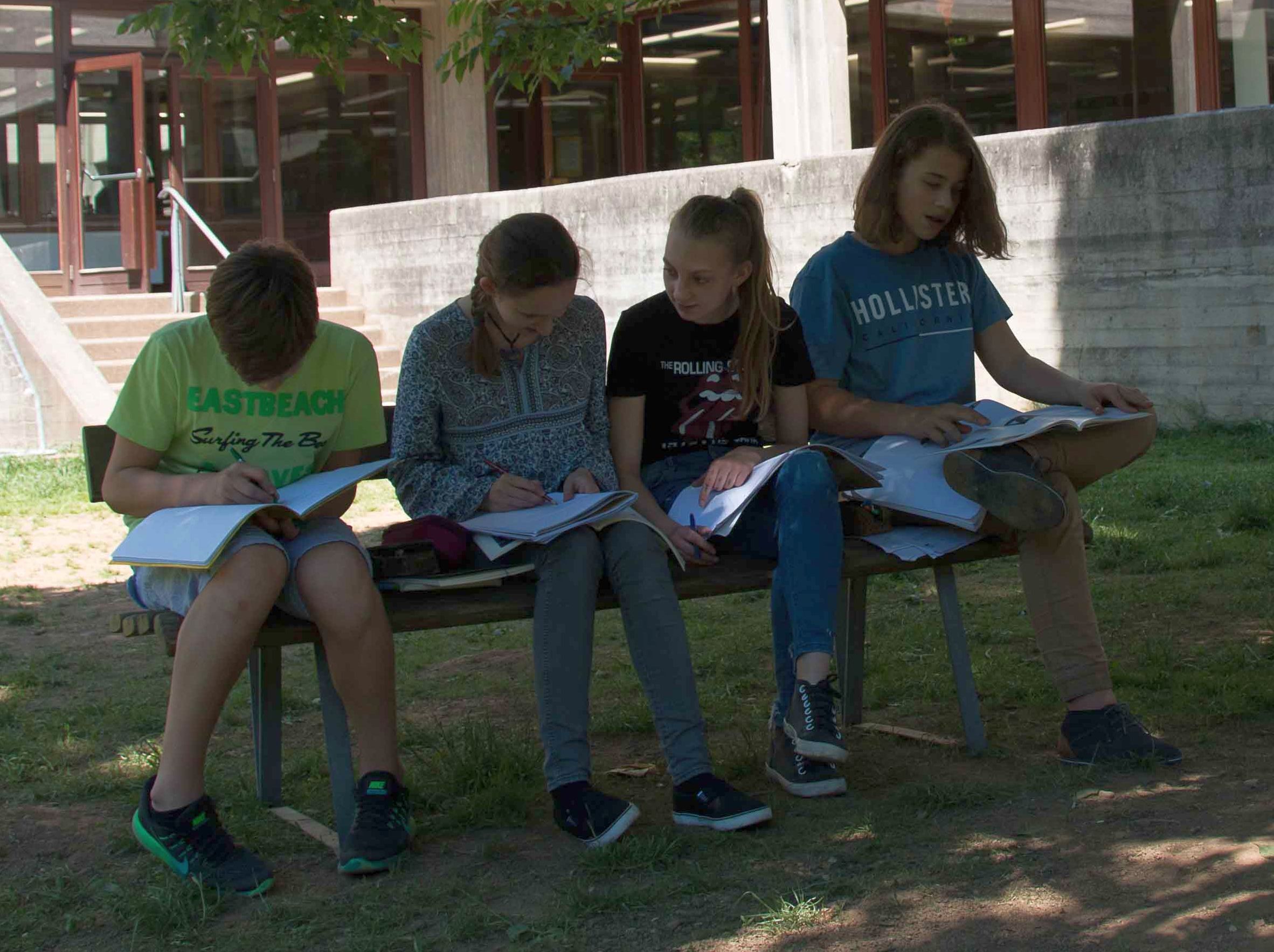 Class Representatives
| | | |
| --- | --- | --- |
| Class | Class Representative | Class Rep. 2 |
| 1A | Tim Brandt | Emilia Ogris |
| 1B | Wolfi Obermayr | Lilli Jesenik |
| 1C | Linda Forstner | Nils Maletz |
| 2A | Mia Tomaschitz | Florentina Czar |
| 2B | Johanna Haßler | Sahan Loibnegger |
| 2C | Miriam Sommer | Ferdinand Handler |
| 3A | Jonathan Tabernig | Kira Göttl |
| 3B | Ida Yazdani Biuki | Lorenz Schaller |
| 3C | Maximilian Heidinger | Lina Platzgummer |
| 4A | Sophie Gmeiner | Elodie Korsatko |
| 4B | Hanwook Llojd Cho | Fridolin Springer |
| 4C | Amelie Fauster | Emily Meixner |
| 5A | Christian Steinberger | Lena Hatzl |
| 5B | Eleni Ernst | Richard Senger |
| 5C | Carolina Galante | Lorenz Gröbacher |
| 6A | Felix Pircher | Erin Foxhall |
| 6B | Matthieu Springer | Kira Bauer |
| 6C | Paul Reissner | Amina Knam |
| 7A | Kilian Trummer | Pia Hysa |
| 7B | Paul Peschl | Ezequiel Prügger |
| 7I | Christoph Vosen | Birgit Schafzahl |
| 8A | Emily Schweighofer | Grace Höfele, Efosa Usiewekafo |
| 8B | Moritz Dyczek | Sophie Bretschko |
| 8I | Elisabeth Reinisch | Christoph Lietz |