Welcome
Welcome to Graz International Bilingual School. GIBS is a bilingual (German-English) senior secondary school for students aged 10-18 in Graz, Austria.
This website reflects daily life at GIBS and functions as a central hub of information on the pedagogical principles and structures of the school.
Twice but Nice
Second Hand Apparel @ GIBS
GIBS Climate Action Group wants to open a Second-hand clothing store.
To make this happen we need your help! 
Start decluttering your wardrobe and bring us any clothes you don't need anymore.  
T-shirts, blouses, shirts
Sweaters
Hoodies
Jeans, trousers
Hardware (hangers, clothes rails, mirrors etc. will be returned afterwards)
Make sure everything you donate is in good condition and washed!!!
When and Where?
20-minute break
Basement, next to the craft rooms
From March 22nd to April 8th
School News
Faces in the Clouds – Richard Senger, 8i
As part of his IB diploma, 8i student, Richard Senger, wrote and produced 17 songs, that are now available on all music-streaming platforms. After 9 months of work, the album "Faces in the Clouds" has been released, including a number of 80s pop and indie pop songs. You can find his music under the artist…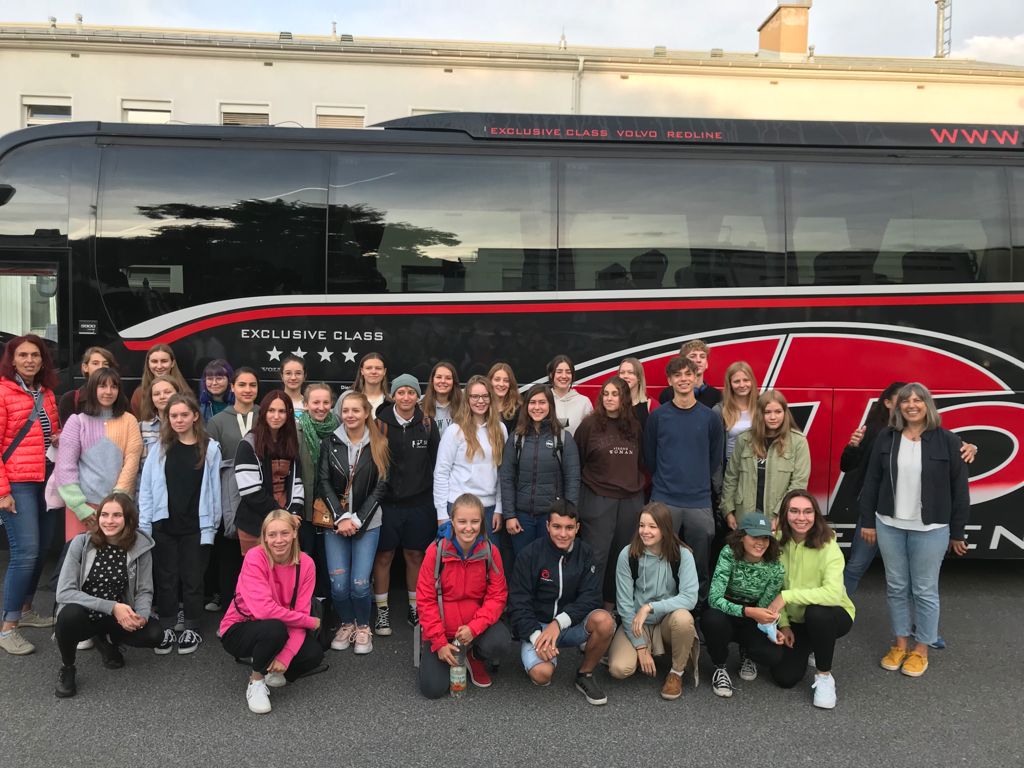 Echange Scolaire Johanna Dohnal-Simone Veil
Passer quatre semaines en France – tel était le défi lancé par Maria Pichlbauer, la référente responsable d´Erasmus+ de la Bildungsdirektion de la Styrie et de son équipe dans le cadre du projet »Echange individuel Johanna Dohnal – Simone Veil » avec le rectorat de Nice. Kate Melcher (6a), Jana Friedrich (6b), Una Saric (6i), Lea Leikauf…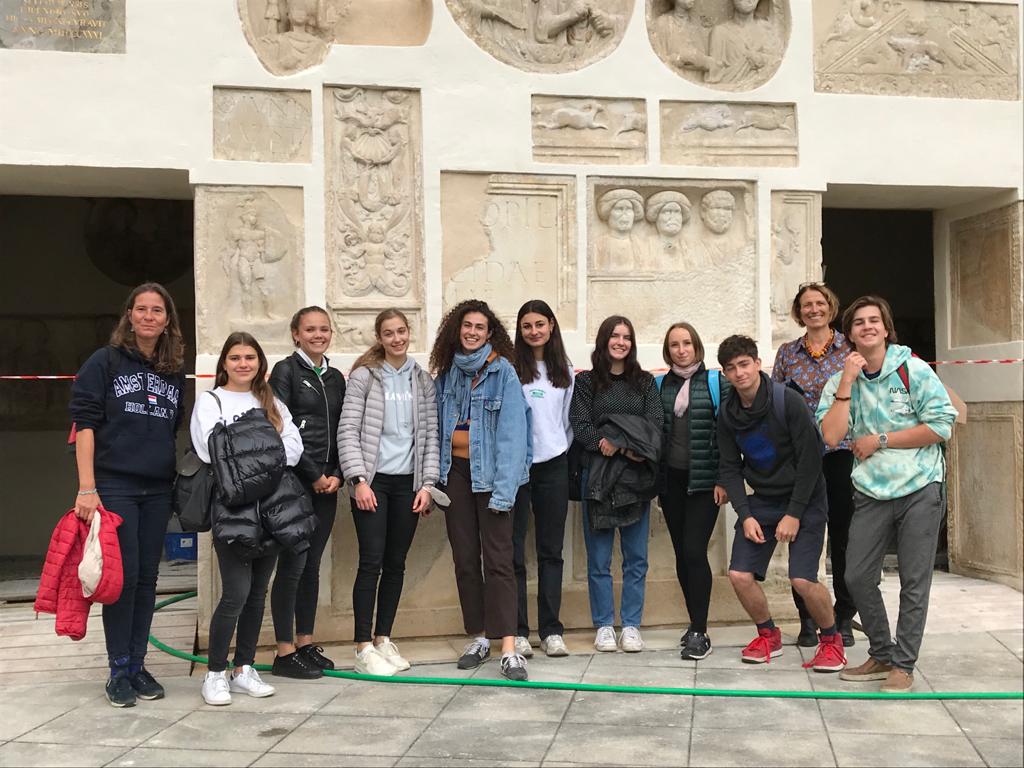 Ovid's Metamorphoses in Vienna and the Romans in Flavia Solva
At the beginning of the school year Latin students of 8ab were following the footsteps of Romans and classical antiquity in and around Flavia Solva and in the Museum of Art in Vienna. An excellent guided tour of Ovid's metamorphoses in the KHM by Dr. Forst-Battaglia, trying on a Roman toga in the Roman Museum…

Log in to your Office 365 account to view videos in the GIBS Video News channel.
Awards
10.000 +
Books in the library
94,22%
Students pass every year
15 +
Partner schools worldwide
School Calendar
Autonomous Day OFF

October 25, 2021

National Holiday

October 26, 2021

Fall Break

October 27, 2021 - October 31, 2021 @